Let's be honest, staged homes can look and feel boring and predictable. It's tough because the nature of staging is to appeal to as many buyers (and their emotions) as possible- so staging companies play it safe, and that's smart. Here in Nashville, TN, where we have a staging business, however, there is a growing demographic of younger buyers who really appreciate a more eclectic, custom feel in home staging. The houses they are buying are renovated older homes that really lend themselves to a mix of vintage and new furniture and some unexpected twists. 
Whether your staging your home to sell or simply decorating your home to make it feel more "you", here are some fun and simple tips to put personality into any space.
I love using hat walls in bedrooms – over the bed or an accent chair. I buy fun hats in different shapes and materials at thrift stores and voila, an inexpensive way to add texture, interest and personality to a blank wall.
Staged homes can look boring and predictable. Using a chair as a night stand is unexpected and charming. Just be sure you use a smaller size chair such as a wooden or rattan chair that is similar in scale to a side table.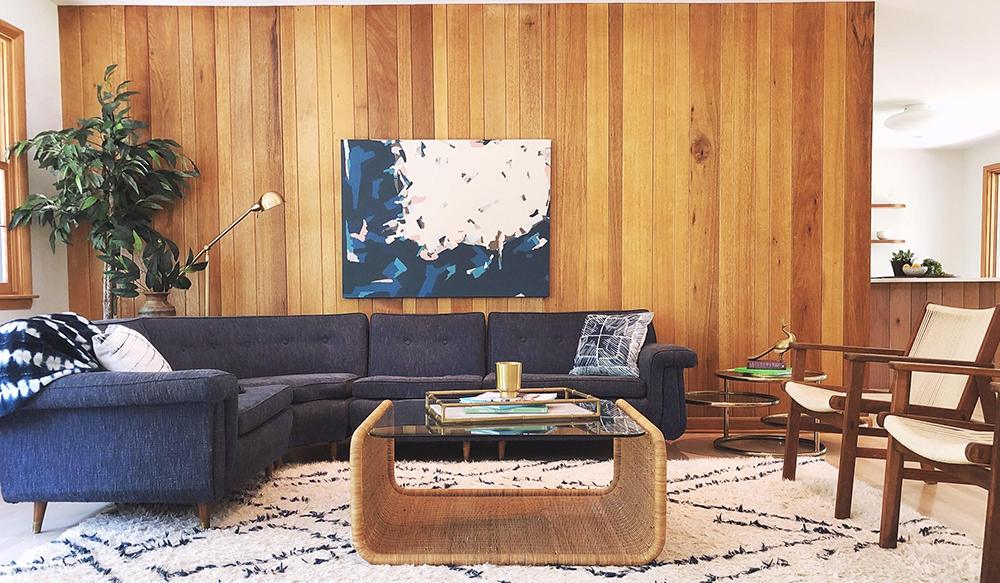 One key to giving any space that eclectic feel is TEXTURE. You want a variety of materials represented in the space. Think different fabrics, throw pillows, rugs, baskets, plants, metals and woods- the more variety you use, the more eclectic the space will feel.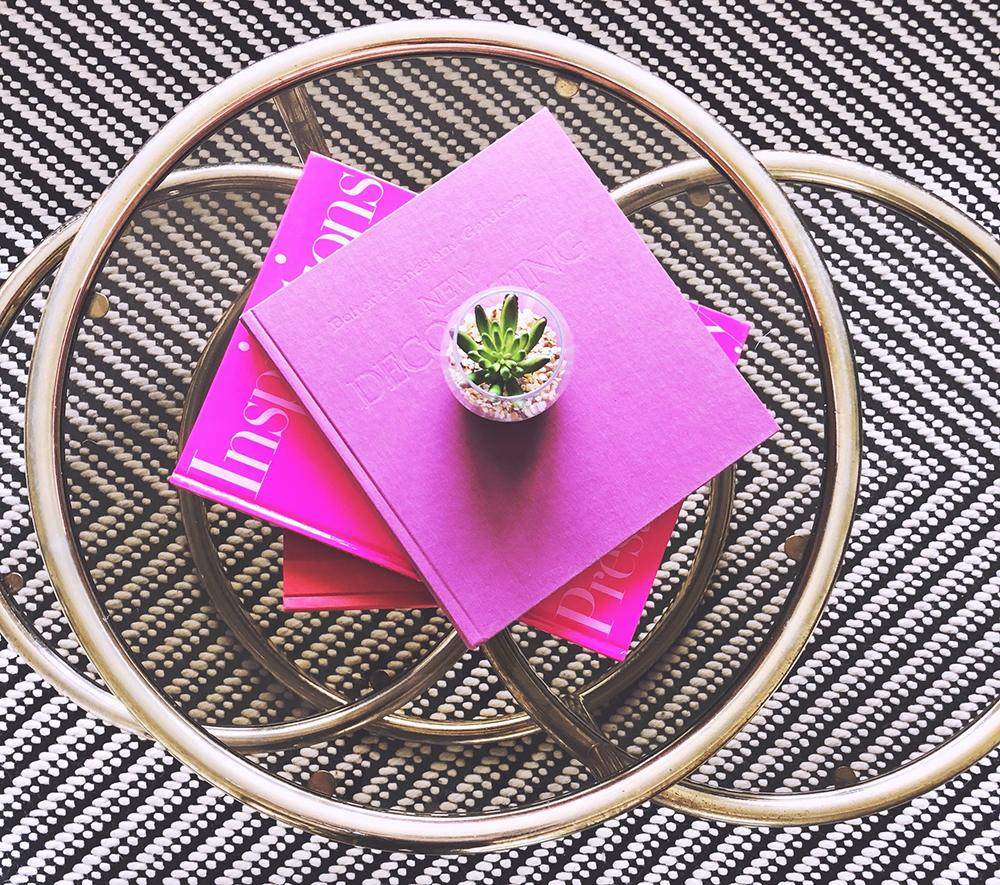 We buy hardback books at thrift stores constantly. I like to peek behind the sleeves and find the solid colored books. I throw away the sleeves after purchasing and now I have a fun way to add height and tie in color to any space.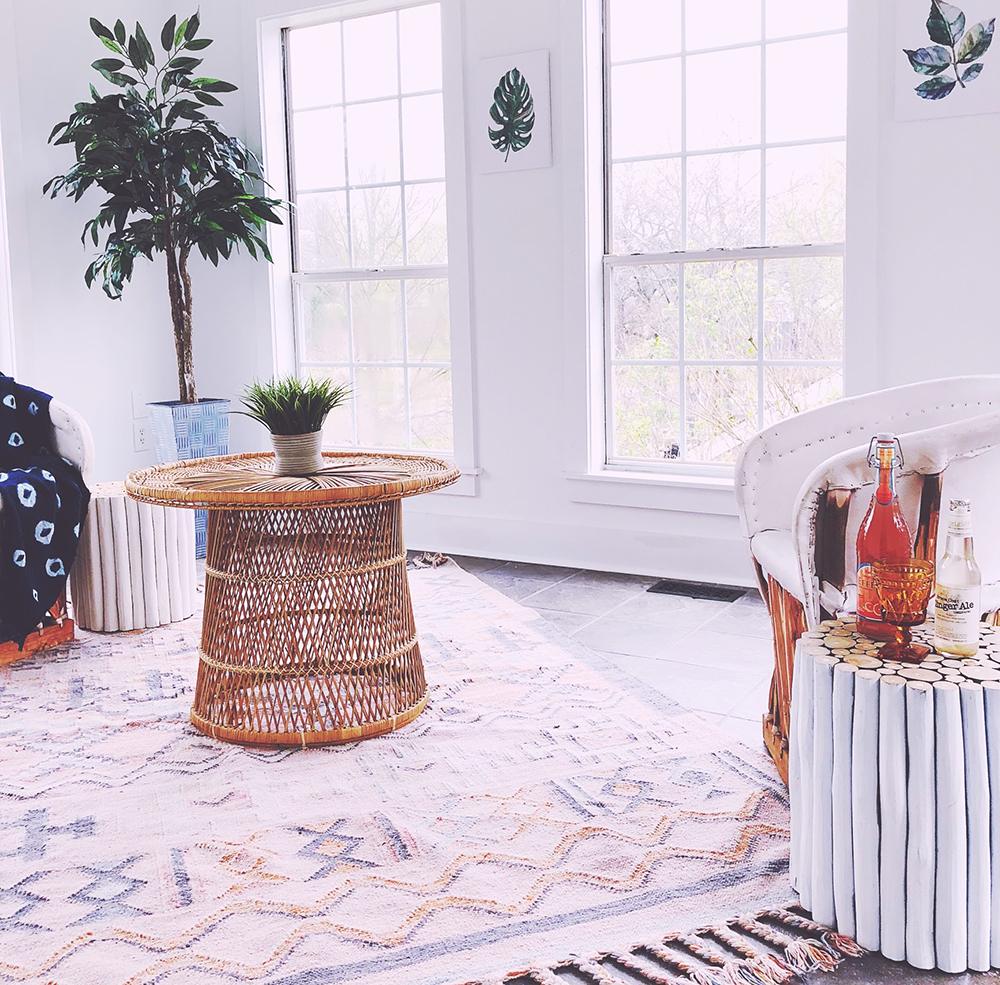 In staging, we use faux plants, but the rule still applies; A little green in every room just brings a special liveliness that even though potential buyers may not notice, they'll feel it.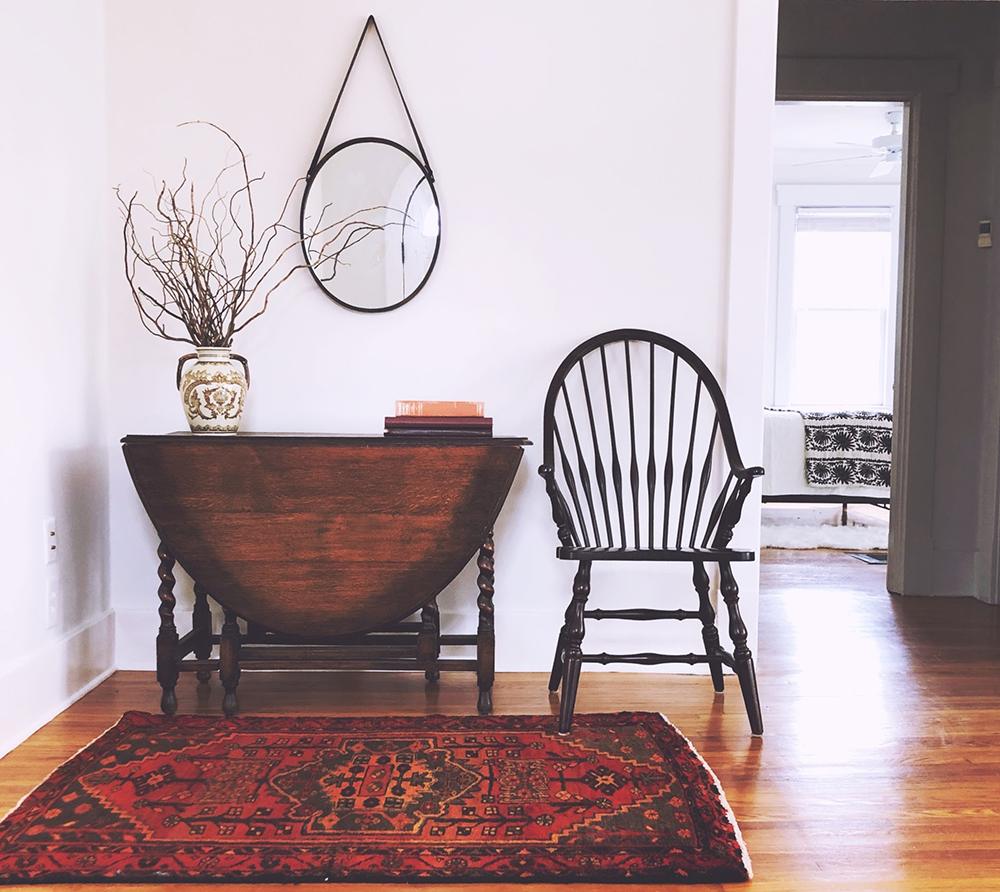 In order to give your home a collected, designer feel, you're going to want to avoid matching furniture sets. If that's what you have to work with, mix them up between rooms!!
1. Something Old, Something New
Obviously, I'm a huge fan of vintage and admittedly, my personal home is way more "something old" than "something new" but for most people it's the opposite and that's okay! You just want to have at least one vintage piece/item in each room – it brings a depth and soul that nothing from Target will. Trust me!